WildSpectra and WildSpectraLive
for Mac OSX
Keith Wiley and R. Haven Wiley
c 2000-2010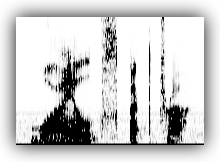 Latest versions
WildSpectra -- 100418
WildSpectraLive -- 080303

12 March 2009
Both run on Intel as well as PowerPC machines.

8 April 2010
Both are downloaded as .zip files which the MacOS can expand automatically.
WildSpectra (v100408) includes corrections for a major bug in saving normalized and proportional files and also a couple of other minor bugs.
It includes one new feature: the information window shows the elapsed time from the start of a file to the start of a selected portion of the file -- a quick way to locate any position in a file.