go to vertzo wiki! ... or read instructions!
the wiki should recognize the email addresses of students enrolled in the lab ...
otherwise, just let me know!

Some photos from the wildlife cameras at Mason Farm Biological Reserve!

DATA FROM FIELD TRIPS IN 2010
Look at the new graph of the counts of young Tundra Swans since 1998 . . .
our conclusions during our last lab need some revision!
Shared expenses for our trips to the coast = $49.21
please reimburse me (H. Wiley) by personal check or cash
(cash must be in an envelope with your name)
see me in lecture or lab!

SATELLITE PHOTO OF OUR COASTAL FIELD TRIP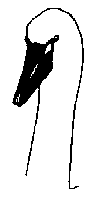 MORE INFORMATION ABOUT ...
Lab and field trip schedule 2010 (tentative!)
How to use the verzo wiki site!

DATA FROM FIELD TRIPS IN PREVIOUS YEARS
2009 2008 2007 2006 2005 2004 2003 2002 2001 2000
SALAMANDER POPULATIONS IN THE SOUTHERN APPALACHIANS
A contribution of Biology 277L (formerly 72L) field trips!
ADULT AND YOUNG TUNDRA SWANS
Lake Mattamuskeet, November, 1998-2007
AMBYSTOMA PHOTO IDENTIFICATION
Mason Farm Biological Reserve, Chapel Hill, 2004-2008
PHOTO GALLERY
2008
2007
Thanks to Emily, Jonathan, Caitlin, Jamie

OTHER SOURCES OF INFORMATION . . .
Places we will visit! Vertebrates we might see!
Field assistantships / Internships!

This laboratory is for students who want to learn about biology outdoors.